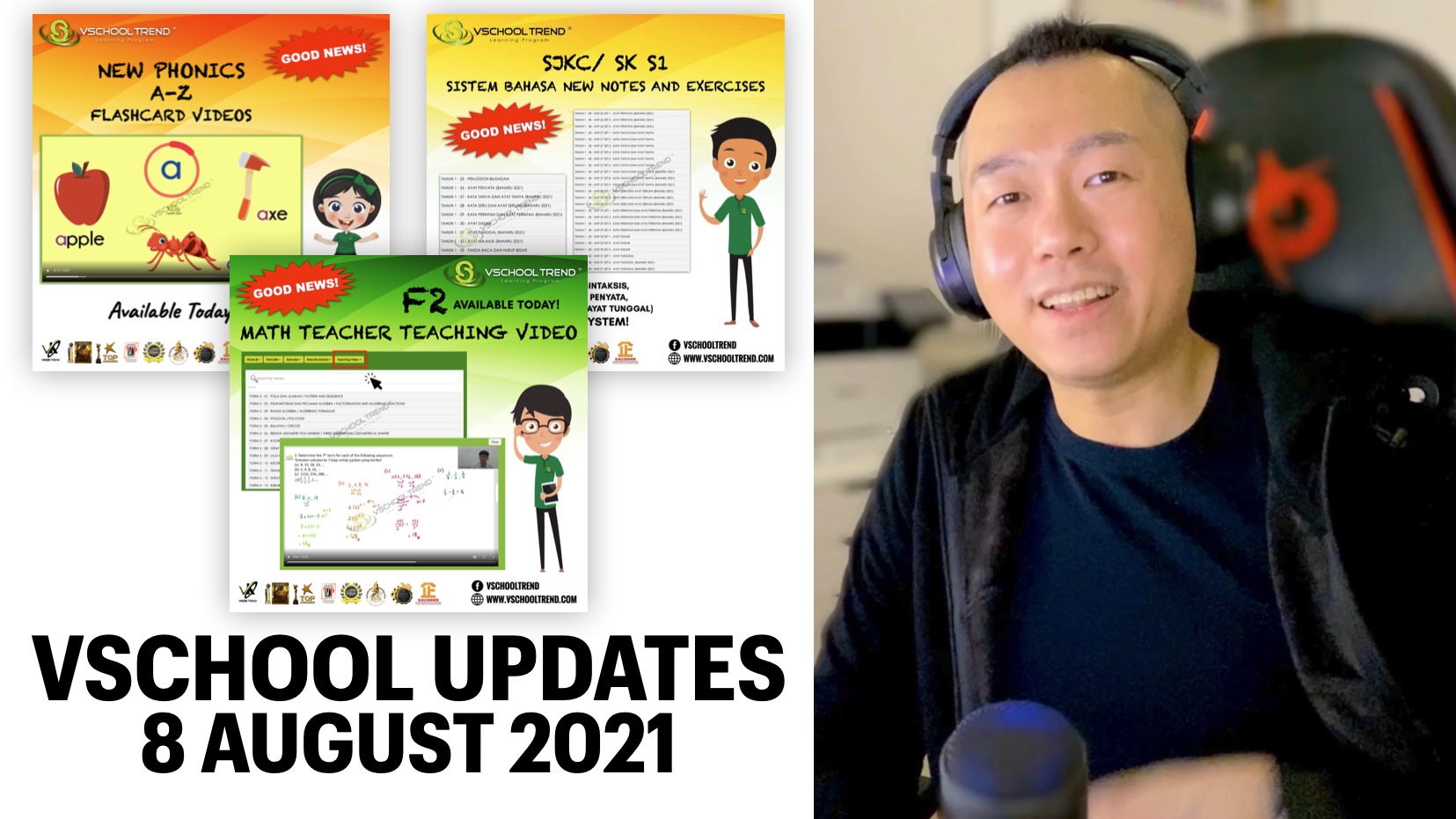 Here is the latest Vschool Trend news as of 8 August 2021 for...
Preschool (Age 6)
SK & SJKC Standard 1
SMK Form 2
Check it out in the video below:


What is Vschool Trend?
If you stumbled on this page and have no idea what Vschool Trend is about, here's a very short video on what Vschool Trend is about:
Can I Try It First?
Yes of course, if you want to try Vschool Trend for FREE, you can apply for a free trial here. It only takes 1-minute to register for a free trial and we will be in touch with you via Whatsapp and Email to give you your free trial.
I want to Subscribe Online
If you want to subscribe to Vschool Trend and get 365 days full access to our online learning program, you can click HERE to get started immediately. You will also get some cool bonuses which you will be getting when you subscribe using this link:
FREE Secret Parenting Tutorials (Value RM997)
FREE Exclusive Support Community (Value RM897)
FREE How To Use Tutorials (Value RM997)
FREE Parenting Books Collection (Value RM597)
FREE Children Books Collection (Value RM297)
I Want To Be A Vschool Partner And Help More Children
We will be very happy to have you on board with us so that we can help more children all over Malaysia in their education. If this is something that you want to do, feel free to apply to join us here.