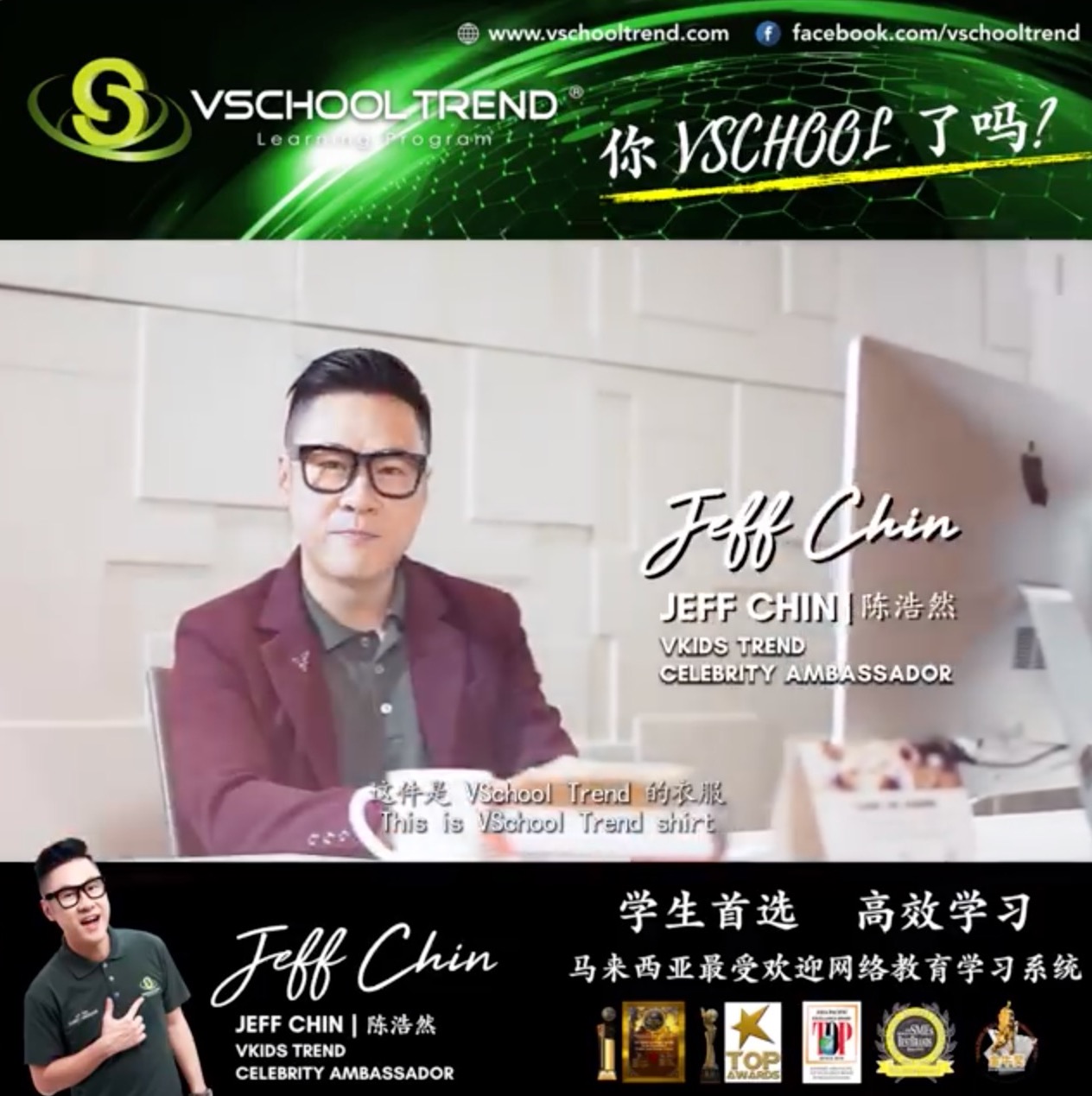 Jeff Chin has something to tell us. Wonder what's it about? Let's see what is he going to tell us about VKids Trend and VSchool Trend!
Hi everyone, I am Jeff Chin. This is Vschool Trend's shirt with Vkids Trend logo at the back. You are right, I am Vkids Trend Celebrity Ambassador. At this moment you must be wondering, what's Vschool Trend and what is so special about Vkids Trend? Let me tell you the answer now.
Vschool Trend is the most popular online learning system designed upon a school-based syllabus from Standard 1 to Form 5, consists of various unique features, and makes use of internet technology as a learning method to provide the students with the most effective way of learning.

Vkids Trend is the company that supplies Vschool Trend products. Other than that, Vkids Trend also provides a platform for people who wish to change their life to start their own business. People who do not have the qualifications but willing to put effort is one that Vkids Trend is looking for. I'm already been a part of them, what are you waiting for?

People who know me would know that I am particular about one's taste. At the same time, I do agree that people should have their own business, especially an education platform. People always say that parents can be broke, but do not ever compromise on education, suffer all but suffer not the young mind.

Lastly, of course, you will see my face more often from now onwards. Stay tuned and keep an eye on Vkids Trend and Vschool Trend official Facebook page. We will meet soon, see you next time!