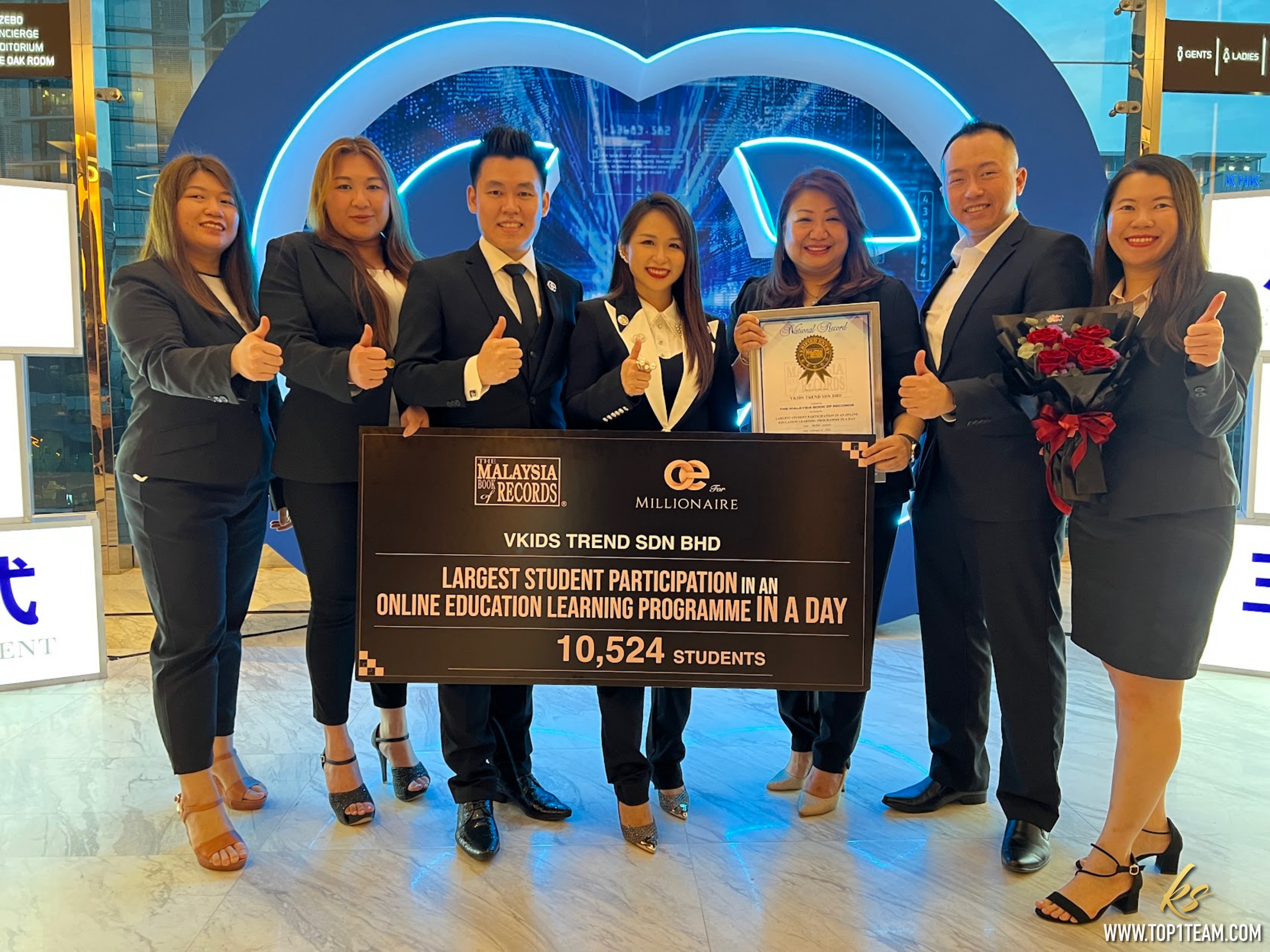 I'm very happy to be writing this article today. Because we have very good news regarding Malaysia's No. 1 Online Learning Program - VSchool Trend
On the 21st of January 2022, VSchool Trend has got another Malaysia Book of Records achievement for having the highest number of student participations in a day. (10,524 students to be exact!).
About the Malaysian Book of Records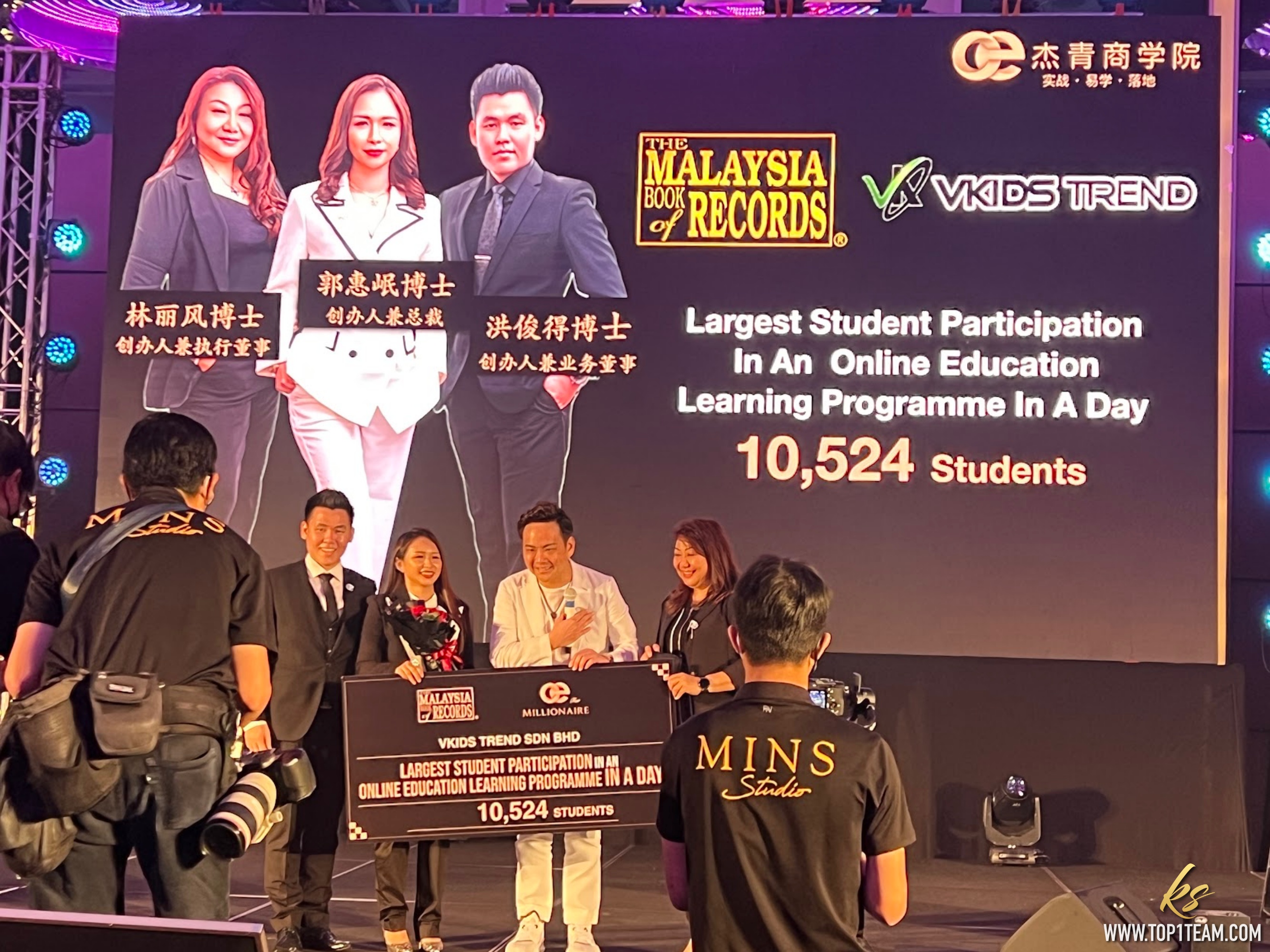 The Malaysia Book of Records is a Malaysian project to publish records set or broken by Malaysians. The project complements Prime Minister Tun Dr Mahathir Bin Mohamad's 'Malaysia Boleh!' campaign. As with the Guinness World Records, there is an annually published book listing the records.
Source: Wikipedia
What An Eventful Night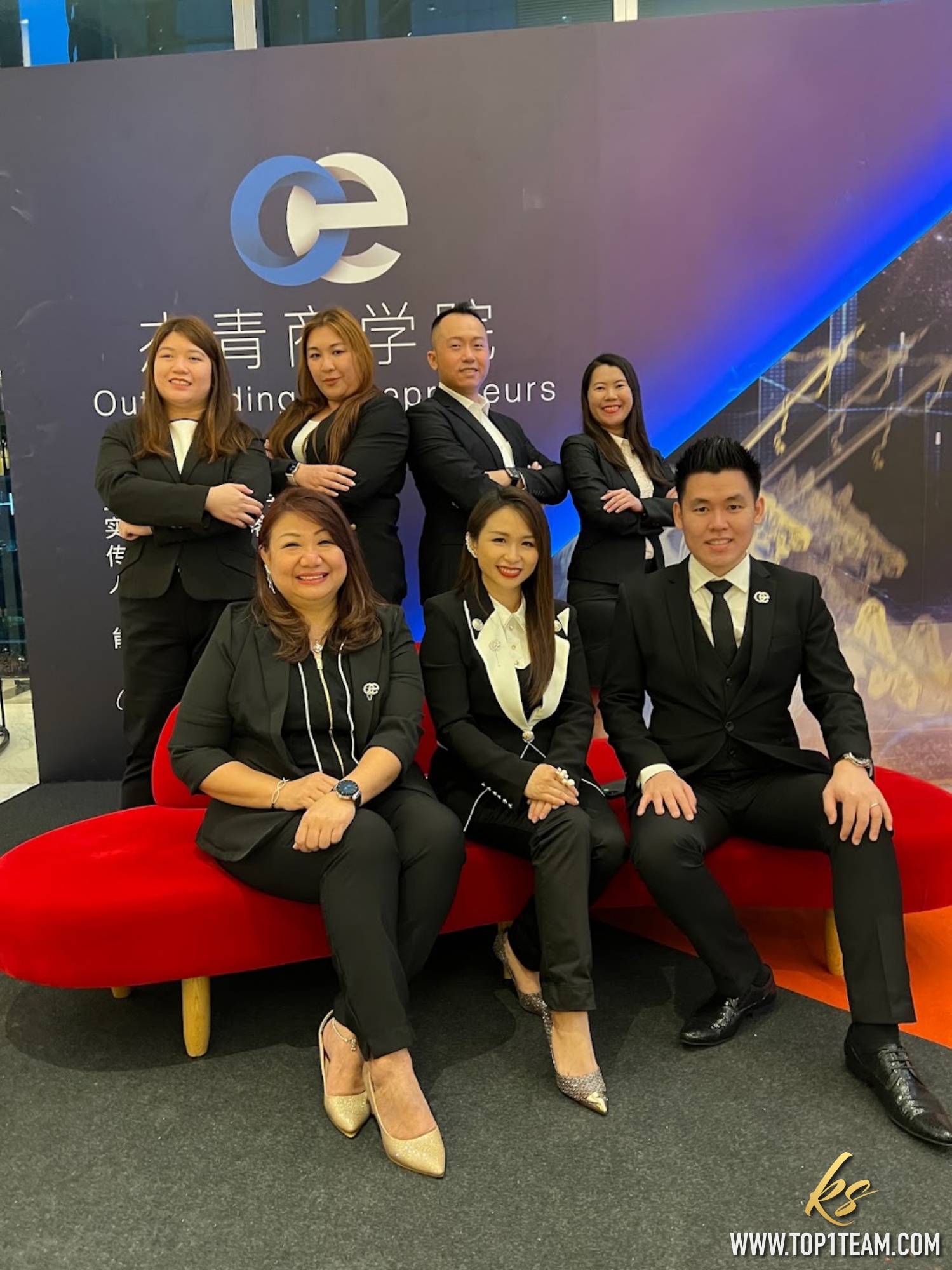 From Top Left to Bottom Right:
Chen Pui Yee, Krystle Wong, Sean Looi, Cecilia Lee
Dr. Denise Lim, Dr. Vivian Ker & Dr. Eric Ang
We even had the chance to share this special moment with VKids Trend founders Dr. Vivian Ker, Dr. Eric Ang and Dr. Denise Lim. A very big congratulations to VKids Trend for this amazing achievement in the Malaysia Book of Records.
What is Vschool Trend?
If you stumbled on this page and have no idea what Vschool Trend is about, here's a very short video on what Vschool Trend is about:
Can I Try It First?
Yes of course, if you want to try Vschool Trend for FREE, you can apply for a free trial here. It only takes 1-minute to register for a free trial and we will be in touch with you via Whatsapp and Email to give you your free trial.
I want to Subscribe Online
If you want to subscribe to Vschool Trend and get 365 days full access to our online learning program, you can click HERE to get started immediately. You will also get some cool bonuses which you will be getting when you subscribe using this link:
FREE Secret Parenting Tutorials (Value RM997)
FREE Exclusive Support Community (Value RM897)
FREE How To Use Tutorials (Value RM997)
FREE Parenting Books Collection (Value RM597)
FREE Children Books Collection (Value RM297)
I Want To Be A Vschool Partner And Help More Children
We will be very happy to have you on board with us so that we can help more children all over Malaysia in their education. If this is something that you want to do, feel free to apply to join us here.