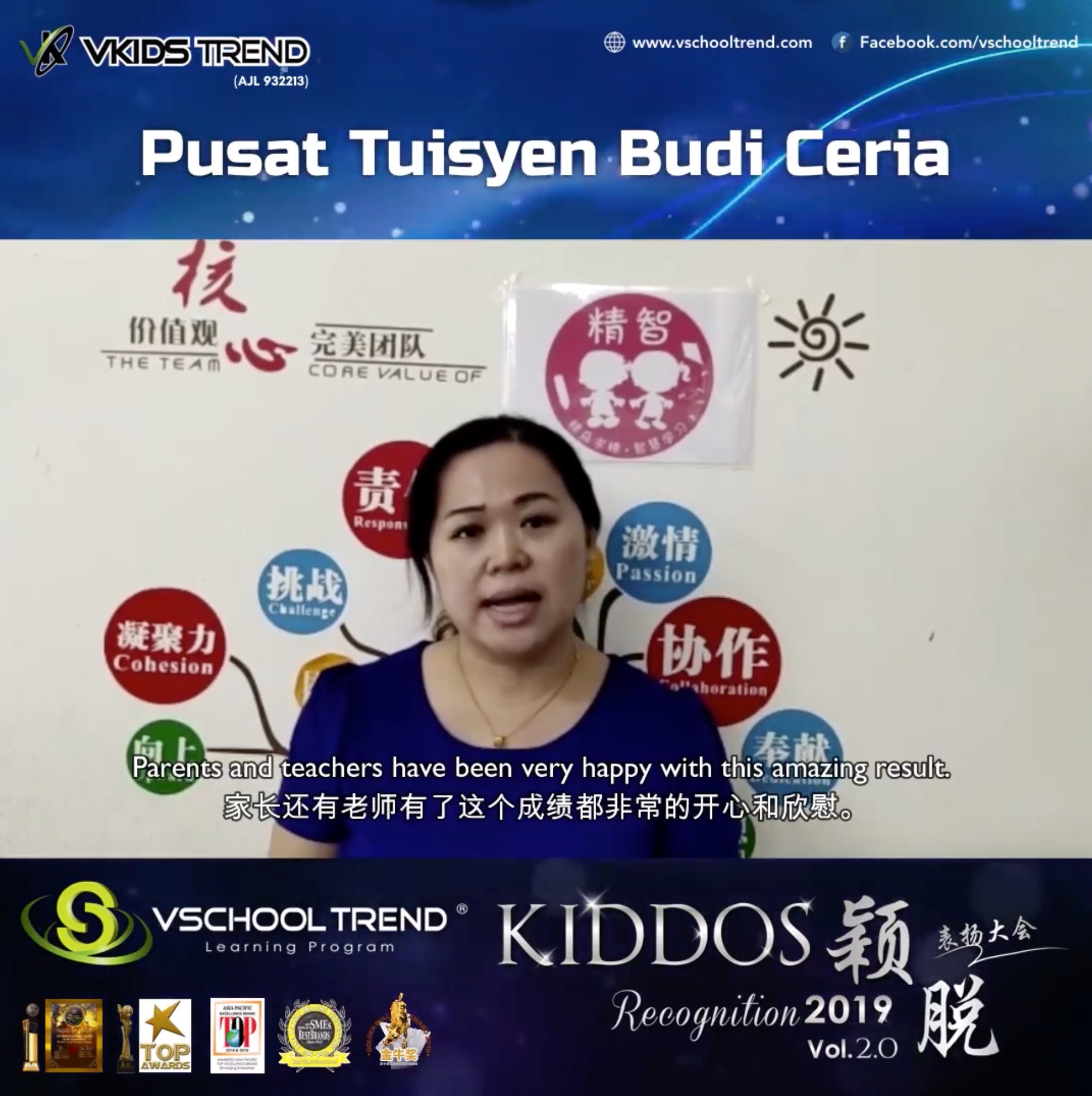 Token of Appreciation given to Pusat Tuisyen Budi Ceria during VSchool Kiddos Recognition Vol. 2.0 2019 for recognizing the great effort of implementing VSchool Trend Learning Program in their centre with great success.
Transcription:
I am Teacher Tan from Pusat Tuisyen Budi Ceria, I am very grateful to Vschool Trend for presenting this award to me. It has been a year since we used Vschool Trend, since then, my students have improved tremendously in their academic performance.
Some students initially ranked over 100 improved to be within 100. Some students also got the 9th and 12th in their respective whole school level. Parents and teachers have been very happy with this amazing result.
I am very grateful to have met and applied Vschool Trend and the one who introduced and shared this program to us, Jane and Chun Kiat.
I hope that in the future, Vschool Trend will always be with us. I hope that more kids can get in touch with this program so that they will get more great achievements too, thank you.