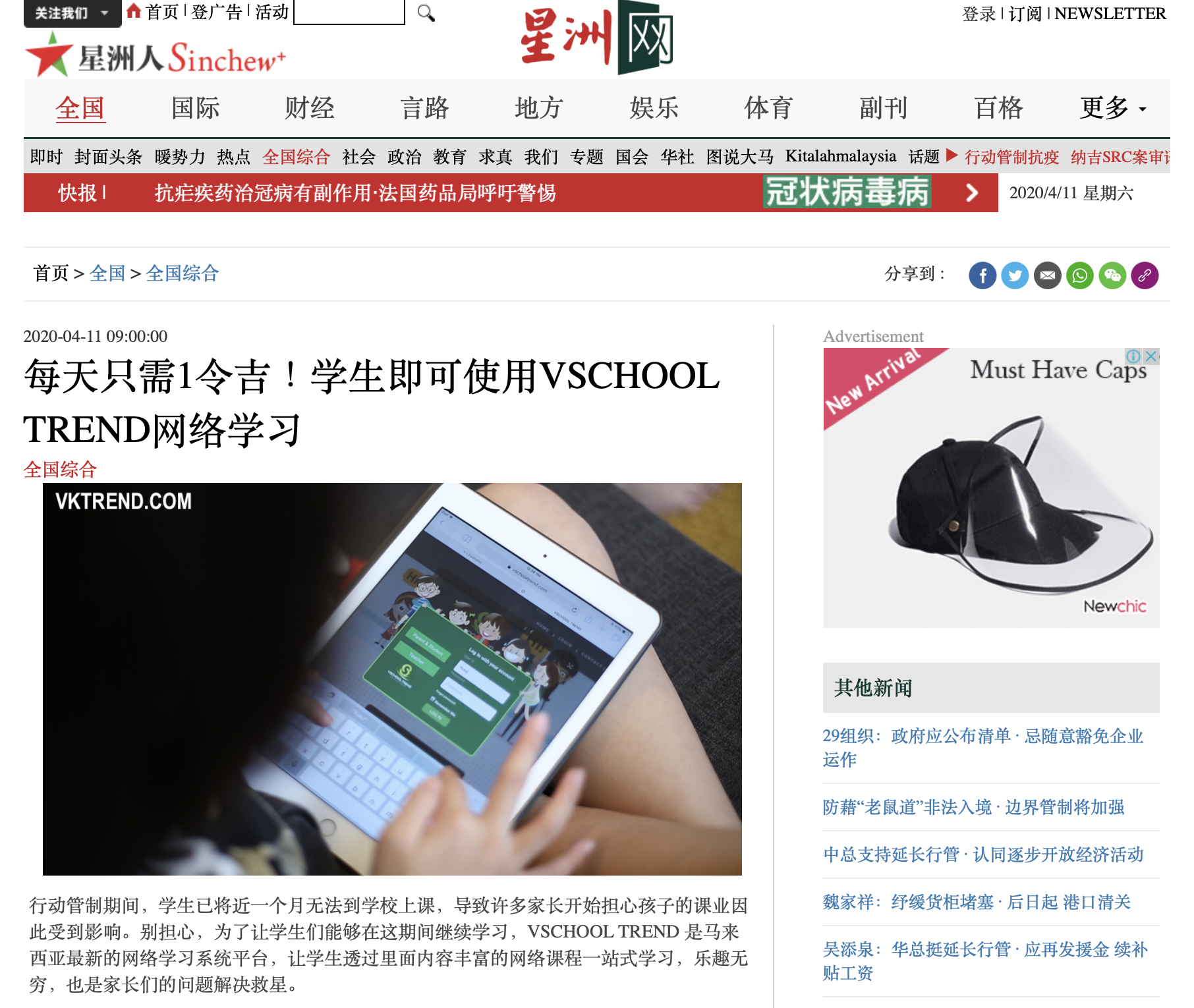 During the period of action control, students have been unable to attend school for nearly a month, causing many parents to worry that their children's work will be affected. Don't worry, in order to allow students to continue learning during this period, VSCHOOL TREND is Malaysia's latest e-learning system platform, which allows students to learn through one-stop learning through the rich content of online courses. .
VSCHOOL TREND LEARNING PROGRAM

VSCHOOL TREND is the newest and most effective e-learning system currently on the market, allowing domestic students to easily learn school courses anytime, anywhere, and a better online learning teaching experience. VSCHOOL TREND covers the syllabus from Primary One to Secondary Five (KSSR Semakan / CEFR / KSSR / KSSM / KBSM) suitable for students of UPSR, PT3 and SPM. It combines school textbook content with flexible teaching methods. It is simple and easy to use so that students can learn easily and conveniently through the Internet, making learning effective.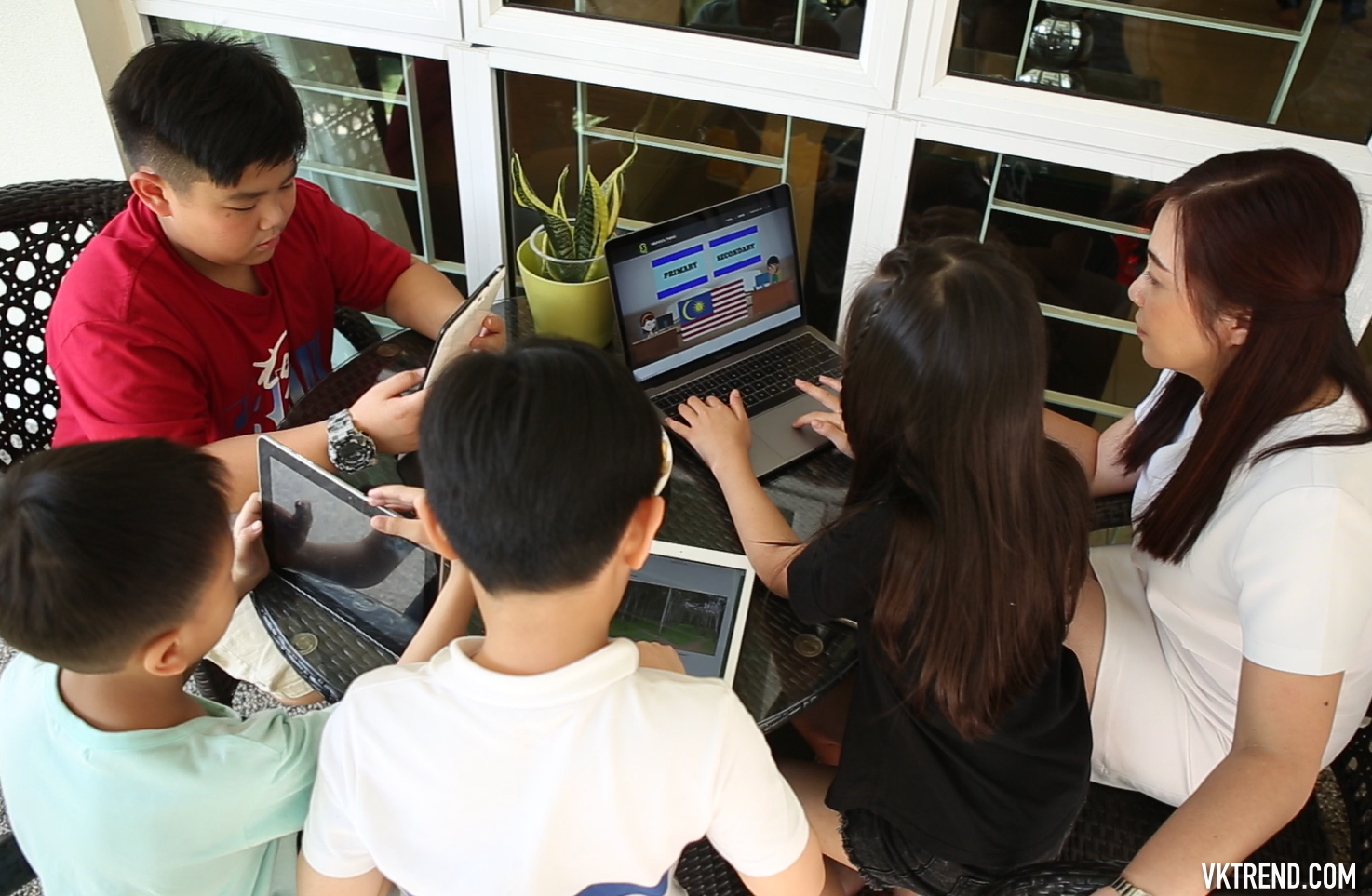 The VSCHOOL TREND e-learning system has many unique features, including instant correction of exercises and motivational utterances in 3 languages, composition examples, online dictionaries, student performance report cards, student rewards and more. Through the detailed score report of students in the system, parents can understand and control the children's learning progress anytime, anywhere, and give more attention to the children with less satisfactory subjects.

In addition, VSCHOOL TREND presents content in a vivid way, such as: animation teaching, colorful notes, interesting videos and multiple practice questions, including HOTS / KBAT and i-Think format questions, so that the entire learning The process is more interesting and attractive, improving the learning effect of the students.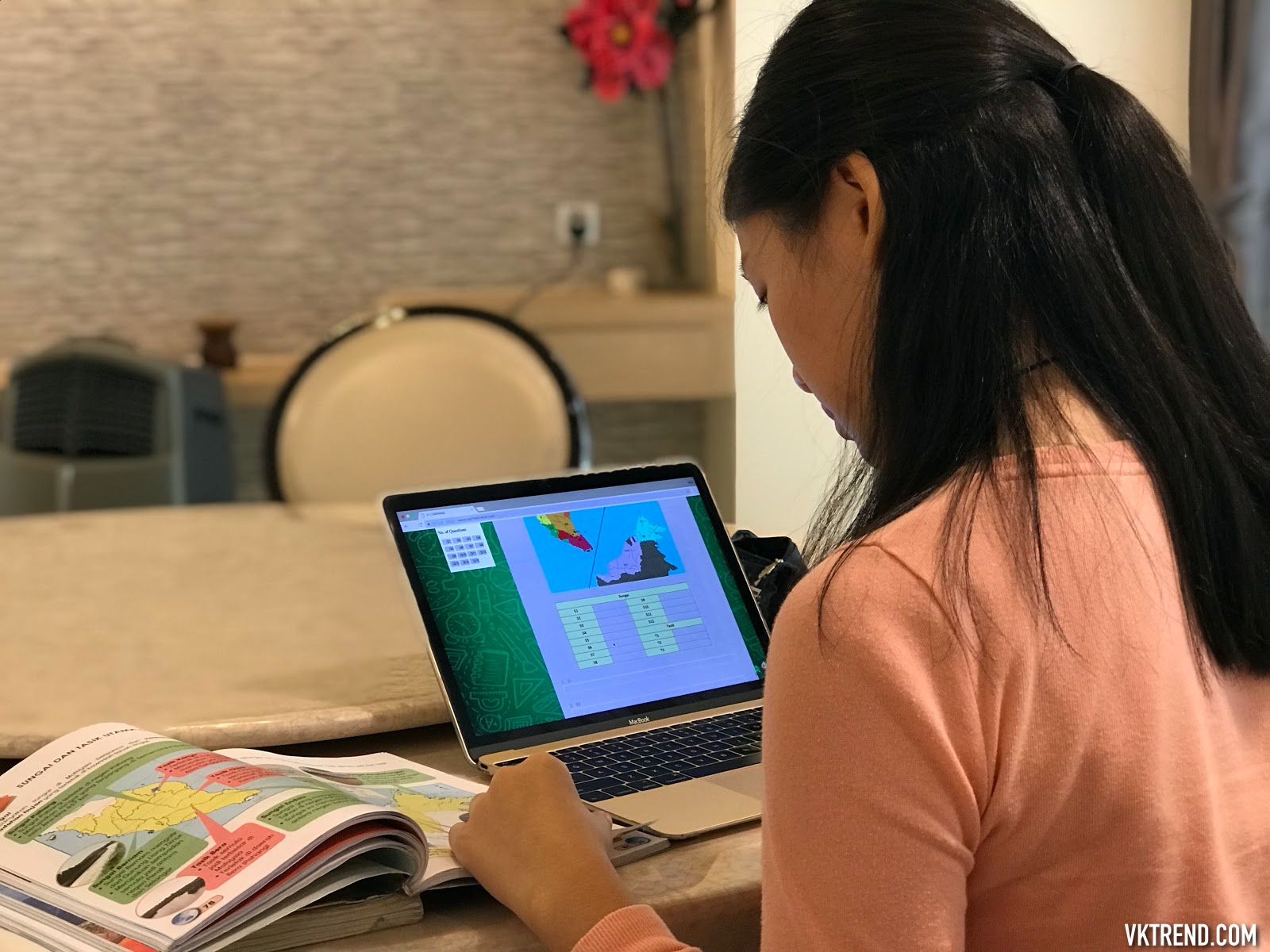 Three important figures of VSCHOOL TREND, founder and president Dr. Vivian Ker and two partners, namely executive director Dr. Denise Lim and business director Dr. Eric Ang developed this learning system in 2017. The aim is to enable all students to learn easily and at the same time to improve their learning ability in an affordable, lively, interesting and effective way. We focus on students' knowledge while focusing more on learning methods.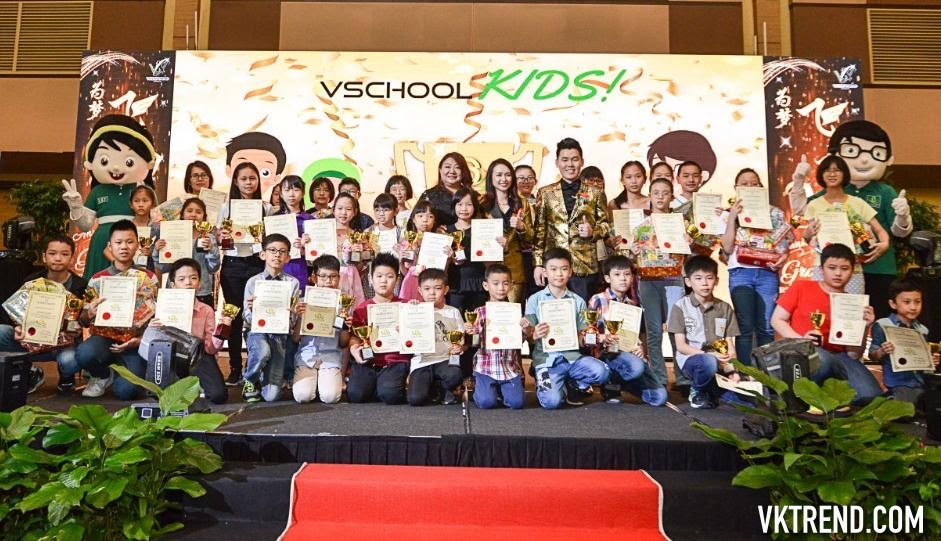 The VSCHOOL TREND e-learning system costs RM388 for one year including all subjects, which means that a student can enjoy all the functions for only RM1.00 per day. The company also often launches a three-month competition at a specific time period to reward students who excel in their study courses and work hard.

VSCHOOL TREND has won many awards in the past, including:

Honored with the Superior International Entrepreneur Award in 2017

Honored with the Asian Enterprise Awards in 2018

Honored with the Asia Pacific Outstanding Brand Award in 2018

Honored with The BrandLaureate SMEs Best Online Learning Education Brand Award in 2019

Honored with the Golden Bull Award for the Most Outstanding Small and Medium Enterprises in Malaysia Top 100 in 2019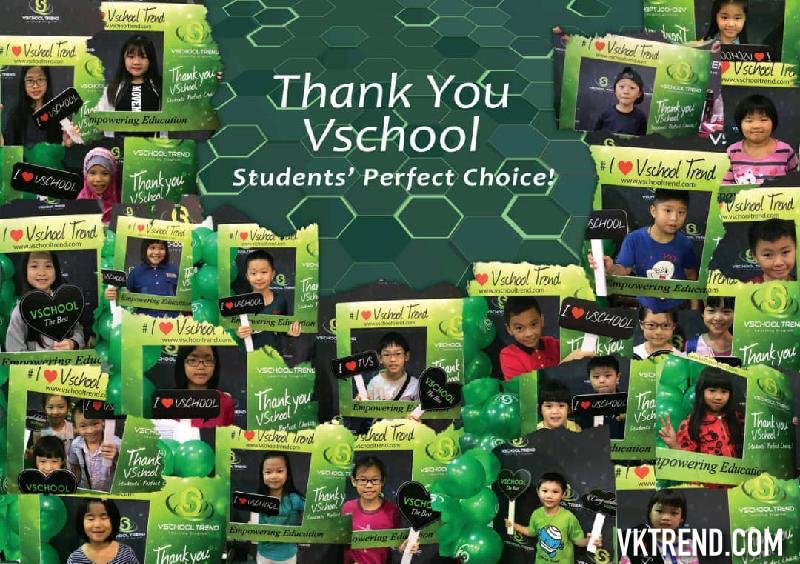 If you'd like to know more about Vschool Trend e-learning system, click HERE...
For more details, please visit https://www.vktrend.com/