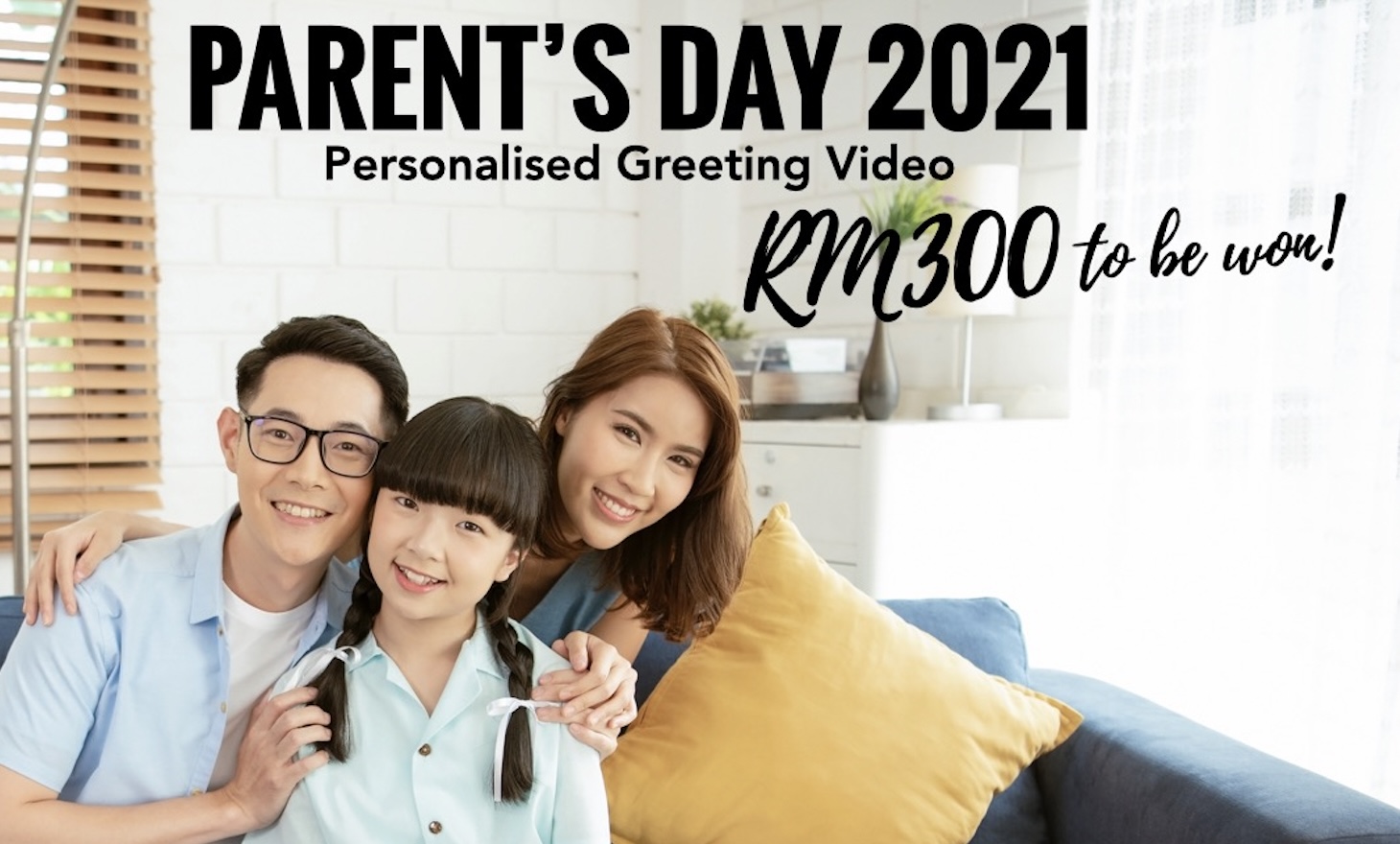 VSchool Trend has organized a Parent's Day 2021 Personalized Greeting Video contest for you to send your warm wishes to your parents at the same time stand a chance to win yourself RM300 cash!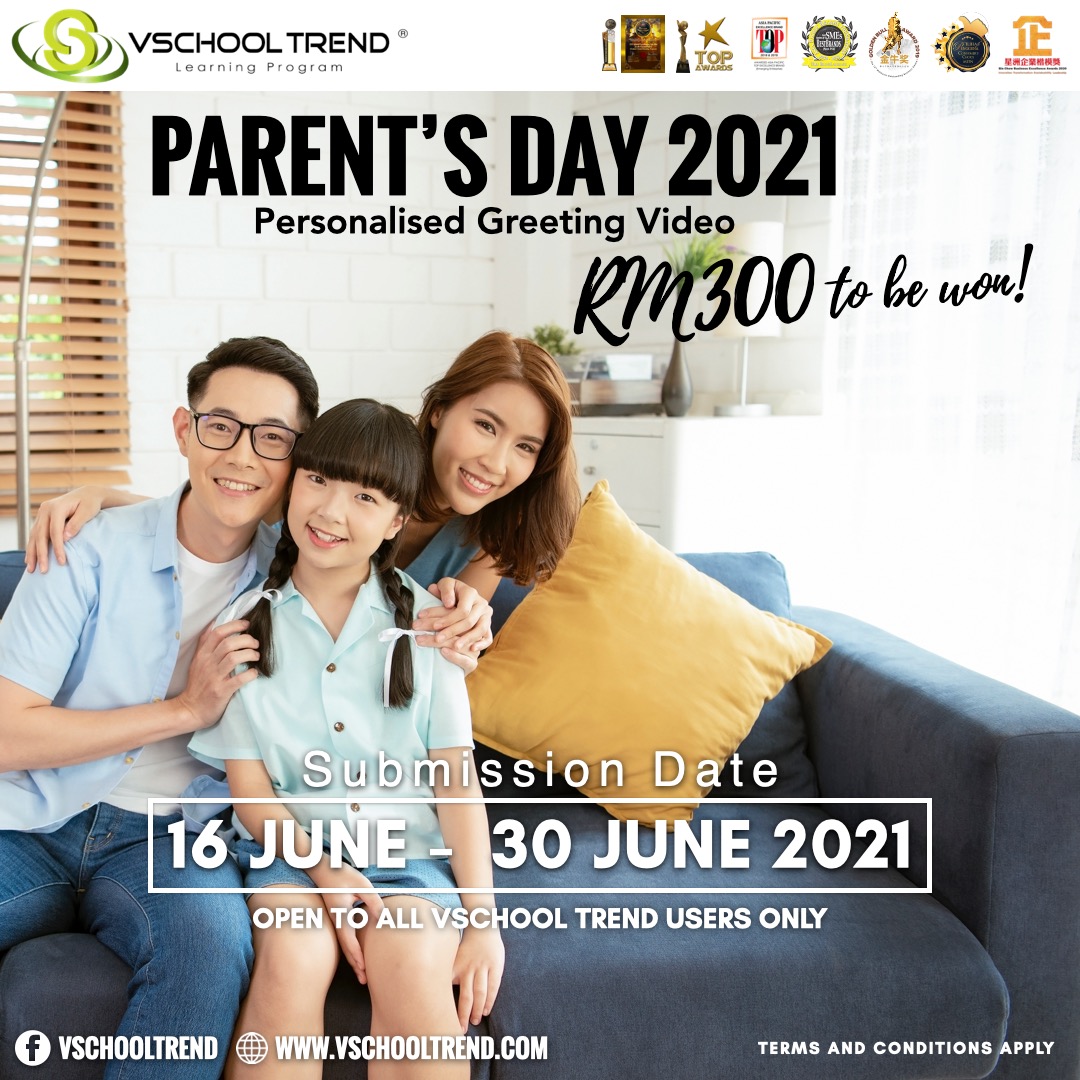 Sounds attractive? Participate now! Last date for video submission is on the 30 June 2021. Don't miss it!
How to Take Part?
Refer to the instructions given below to stand a chance to win RM300 cash...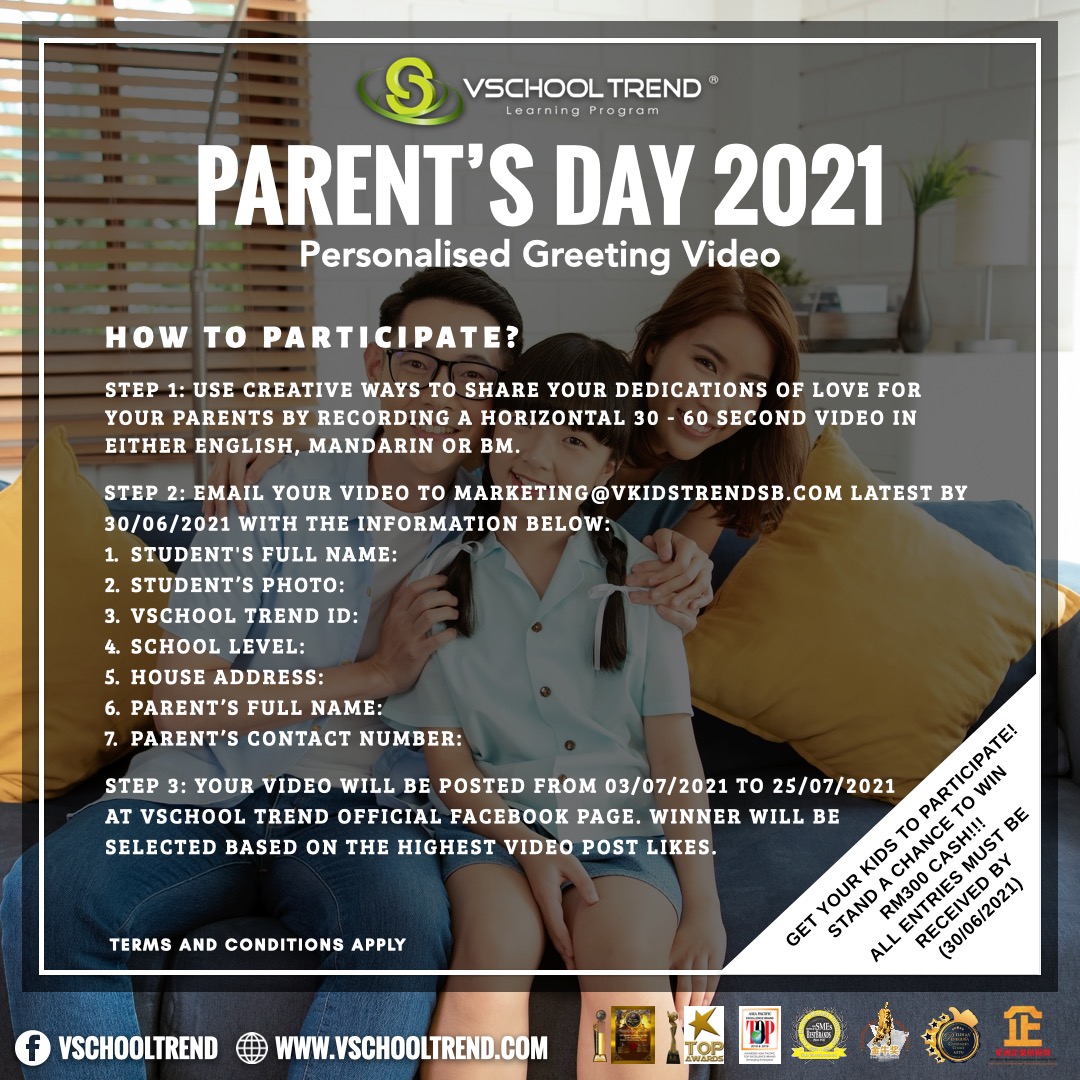 Step 1 of 3
Use creative ways to share your dedications of love for your parents by recording a horizontal (landscape) 30-60 second video in either English, Mandarin or Malay.
Step 2 of 3
Email your video to marketing@vkidstrendsb.com latest by 30 June 2021 with the full information below:
1. Student Full Name
2. Student Photo
3. Vschool Trend ID
4. School Level
5. House Address
6. Parent Full Name
7. Parent Contact Number

Step 3 of 3
Your video will be posted from 3/7/21 to 25/7/21 at Vschool Trend's Official FB Page. Winners will be selected based on the highest video post likes.
Terms and Conditions
As with all competitions, refer to the image below for terms and conditions...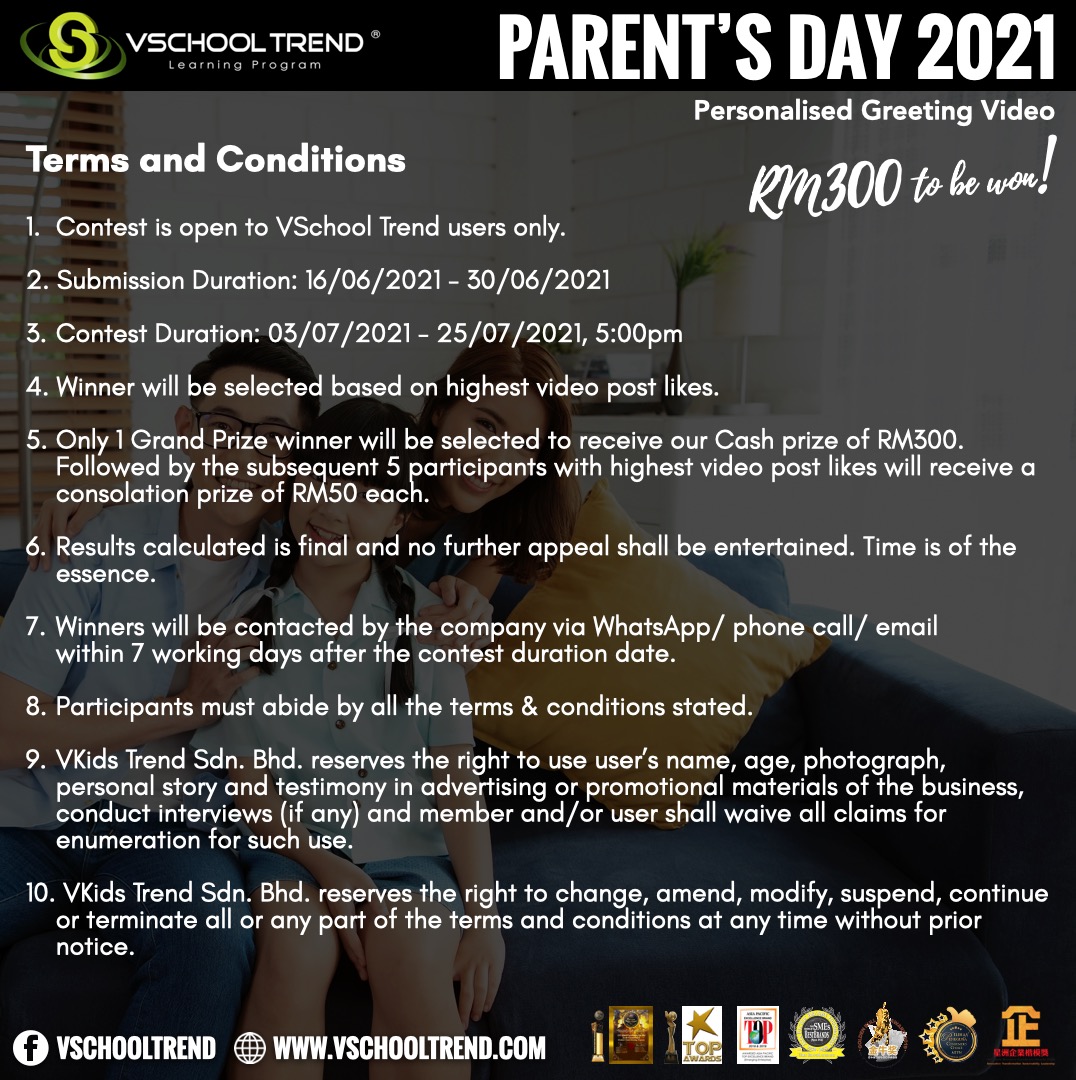 Wishing you all the best and hope you win the RM300 cash prize!
What is Vschool Trend?
If you stumbled on this page and have no idea what Vschool Trend is about, here's a very short video on what Vschool Trend is about:
Can I Try It First?
Yes of course, if you want to try Vschool Trend for FREE, you can apply for a free trial here. It only takes 1-minute to register for a free trial and we will be in touch with you via Whatsapp and Email to give you your free trial.
I want to Subscribe Online
If you want to subscribe to Vschool Trend and get 365 days full access to our online learning program, you can click HERE to get started immediately. You will also get some cool bonuses which you will be getting when you subscribe using this link:
FREE Secret Parenting Tutorials - Worth RM997
FREE Exclusive Support Community - Worth RM897
FREE How To Use Tutorials - Worth RM997
FREE Parenting Books Collection - Worth RM597
FREE Children Books Collection - Worth RM297
I Want To Be A Vschool Partner And Help More Children
We will be very happy to have you on board with us so that we can help more children all over Malaysia in their education. If this is something that you want to do, feel free to apply to join us here.